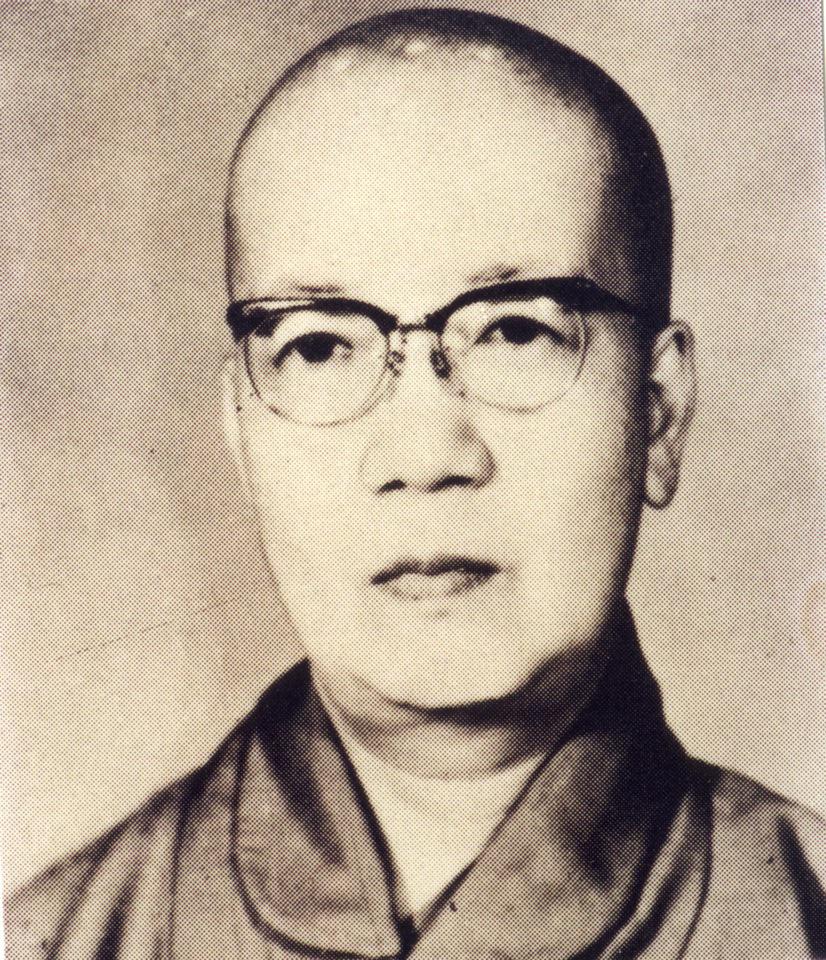 Venerable Tsz Cheung
Ven. Tsz Cheung (1912-1999) was born in Shunde County in Guangdong Province to the Kwok family. At the age of 17, she planned to study Philosophy at Sun Yat-Sen University after graduating from Guangzhou Normal School for Childhood Education in 1928. However, having been inspired by Ven. Siu Hong of Qingyun Temple in Dinghushan, she renounced the secular life and was tonsured under Ven. Siu Hong in Ling Wan Monastery in Kam Tin, Hong Kong. Her Dharma name was Kok Yun. In 1929, she received full ordination under Ven. Yung Tung in Qixia Temple in Nanjing. Since then, Ven. Tsz Cheung made numerous visits to famous mountains and magnificent monasteries.
In 1935, Ven. Tsz Cheung became a disciple of the eminent Ven. Hoi Yan in Mituo Mao Peng on Lantau Island and changed her Dharma name to the present one. Occasionally she preached and lectured at various establishments. Under her influence, many people learned and practised Buddha's teaching and became Buddhists. Subsequently, she founded Tai Kwong Yuen in Tai Po for religious practices and preaching the Dharma.
During the Japanese Occupation, Ven. Tsz Cheung stayed in Tai Kwong Yuen, living on subsistence farming. After the liberation of Hong Kong, everything was in disarray. In order to facilitate her promotion of education, the Venerable converted the Ancestral Hall into Tai Kwong School to provide free schooling for the needy. With years of painstaking efforts and experience in handling challenging conditions, Ven. Tsz Cheung managed to develop a fully-fledged primary school. She established Tai Kwong Middle School in 1962 and Tai Kwong Kindergarten in 1971. She also sponsored overseas university scholarships. Not only was the Venerable renowned for her outstanding contributions to education for the young people, but she also engaged in other community services such as setting up a free clinic, adopting orphans and providing care for the needy.
Ven. Tsz Cheung was very much committed to promoting education. For many years, she sat on many advisory committees of the Education Department of Hong Kong and was dedicated to nurturing talents. In 1978, the Venerable was knighted Member of the Most Excellent Order of the British Empire (M.B.E.) by the former Hong Kong Government. She was the first member of the Hong Kong Buddhist monastics to receive such an honour. Ven. Tsz Cheung hoped that this recognition would raise people's awareness that Buddhist monastics were not passive but active contributors of the community.
Ven. Tsz Cheung dedicated her life to propagating the teachings of Buddha. In 1946, she acted as the Executive Director of the newly founded Hong Kong Buddhist Association, and later as a Board member. She was also a member of the Board of Directors of Chi Lin Nunnery for many years and the driving force behind much of its development. When Ven. Tsz Cheung assumed the post of the Abbess, Chi Lin made further achievements in many fields including the promotion of cultural undertakings and the setting up of a Buddhist library.
Having been an ordained nun for 59 years, the Venerable attained her perfect rest at the age of 88 on 14th September 1999.