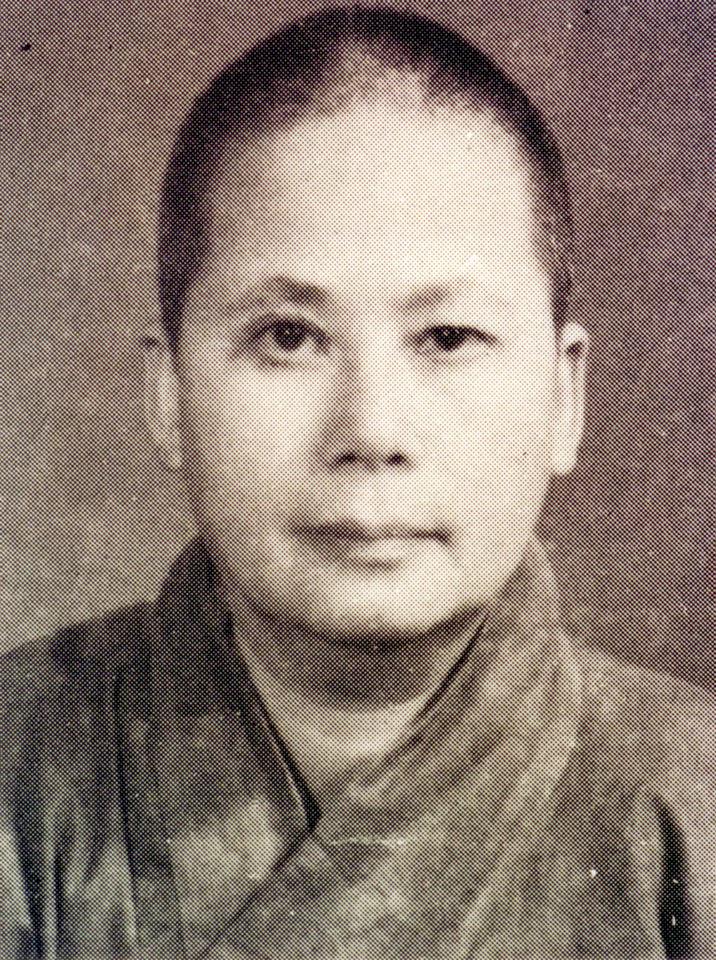 Ven. Kai Hong
Venerable Kai Hong (1902-2007) was born in Shek Cheung Luan in Ching Yuen, Guangdong by the name of Ming Kong. She was fully ordained by eminent Ven. Jian Ci in Qing Yun Temple in Ding Hu Shan.
For three years starting from 1946, she studied under Ven. Tsz Hang, head of the Buddhism Academy in Chuk Yuen Ching She on Lantau Island. Upon graduation, Ven. Kai Hong was well versed in Buddhist scriptures and started to propagate Dharma.
Ven. Kai Hong served as the Director of the Hong Kong Buddhist Association of the 5th and 6th Administrative Committees and a member of the 9th to the 26th Board of Directors. Residing in Henan Jue Yuan in Guangzhou and Yuan Jue Chan Yuan in Castle Peak Hong Kong, Ven. Kai Hong propagated Buddha's teaching persistently. She was also an active participant in community services. In April of 1948, the Venerable was elected as one of the eight Managing Directors of the Buddhist Chi Tak Charity Chinese Medicine Hospital, which was converted from Chi Tak Hospital in Guangzhou.
She had long been a frequent visitor to Chi Lin Nunnery to expound Buddhist scriptures and sat on Chi Lin's Board of Directors for many years. Upon the passing away of Ven. Foon Wai in 1965, Ven. Kai Hong took up the post as the Abbess of Chi Lin.
She was steady and steadfast. Under her stewardship, Chi Lin Nunnery was well managed and Chi Lin School developed rapidly. During her tenure, Chi Lin invited many Buddhist monastics to preach the Dharma. At the same time, much repair and maintenance work were carried out. In the 60s and 70s, Chi Lin was a venue for many cultural activities and cultural exchanges.