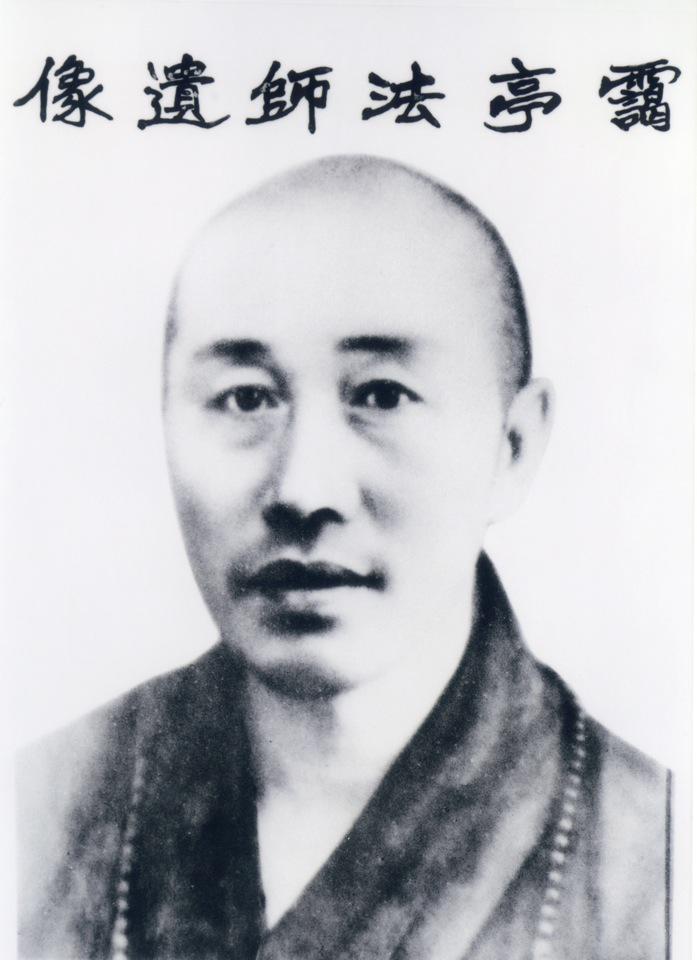 Venerable Oi Ting
Ven. Oi Ting (1893-1947) was born to the Wu family in Tai County in Jiangsu Province. In 1911, at the age of 19, Ven. Oi Ting was tonsured under Ven. Wen Xin and Ven. Zhi Guang in Hong Kai Temple in Qu Tang, Tai County. His Dharma name was Da Guan, alias Qi Yun.
In 1913, he took complete precepts at Bao Hua Shan and went on to study at Confucian-Buddhist Primary cum Secondary School, which was established by the Sangha in Tai County. In 1914, Ven. Oi Ting accompanied his master to Shanghai to further his studies at Hauyan University, which was founded by Ven. Yue Xia. Upon graduation, Ven. Oi Ting studied and practised Zen at various monasteries. Being modest, prudent and learned, he was highly valued by elders in the Sangha and was appointed Abbot of Zhulin Temple in Jiangsu in 1927.
Ven. Oi Ting founded the Zhulin Academy of Buddhism for educating the Sangha about the Dharma with an emphasis on the learning of Avatamsaka Sutra and Vinaya, and also knowledge of the modern time. He also set a new trend and development in Sangha education as well as inspired the establishment of many Buddhist academies on the Mainland.
In 1932, at the request of a Buddhist follower, Madam Ho Cheung Lin Kok, Ven. Oi Ting stepped down as Abbot of Zhulin Temple and moved to Hong Kong to propagate Buddhism. He founded the Po Kok Buddhist Institute and enrolled female students. They established Tung Lin Kok Yuen in 1934, the largest temple at the time. He also published a monthly Buddhist journal,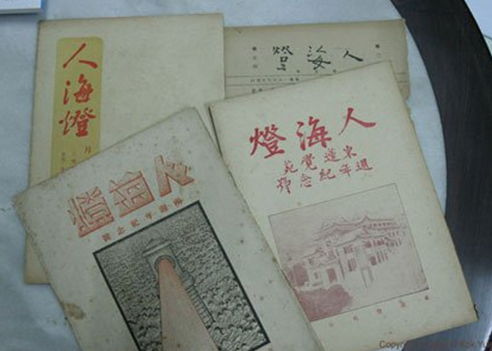 Ren Hai Deng
and founded Po Kok Commercial School for girls and many charity schools in Hong Kong and Macau. Apart from engaging in education, he also preached and gave lectures at various Buddhist establishments.
The Second Sino-Japanese War broke out after the 7 July Incident of 1937 and Hong Kong was occupied in 1941. Ven. Oi Ting was on the verge of death, fleeing with Elder Master Ruo Shun to the countryside in Kowloon. They experienced immense hardship. In order to sustain a living, they gathered firewood nearby in exchange for food. When the war ended, Ven. Oi Ting returned to Tung Lin Kok Yuen.
With the passing away of Ven. Kok Yat and Ven. Wai Um, the Buddhist monastics and devotees of Chi Lin and the Hong Kong's Buddhist community worried that the Nunnery would be dilapidated and left without a successor. They gathered to find a solution. In May 1943, the Chi Lin Maintenance Committee was established and they invited Ven. Oi Ting to be the second abbot, responsible for internal and external affairs. His appointment was indeed timely and most welcomed.
For Ven. Oi Ting, the task ahead was extremely difficult in such a chaotic time. He was assisted by Ven. Wang Chi to start the restoration of Chi Lin. With the support of Buddhist devotees such as Nam Chong Yuen, Lim Ling Jun, Wong Hong Yan, Chan Jing To and Wong Dao, debts were settled. The monastery was re-registered at the Land Registry and funds were raised for the maintenance and repair work.
In February 1945, the Japanese government in Hong Kong commandeered the premises of Chi Lin and ordered all Buddhist statues and furnishings to be removed. Fortunately, Fa Yun Lan Re generously provided a building to accommodate the Buddhist statues and ritual paraphernalia. A Japanese Buddhist follower,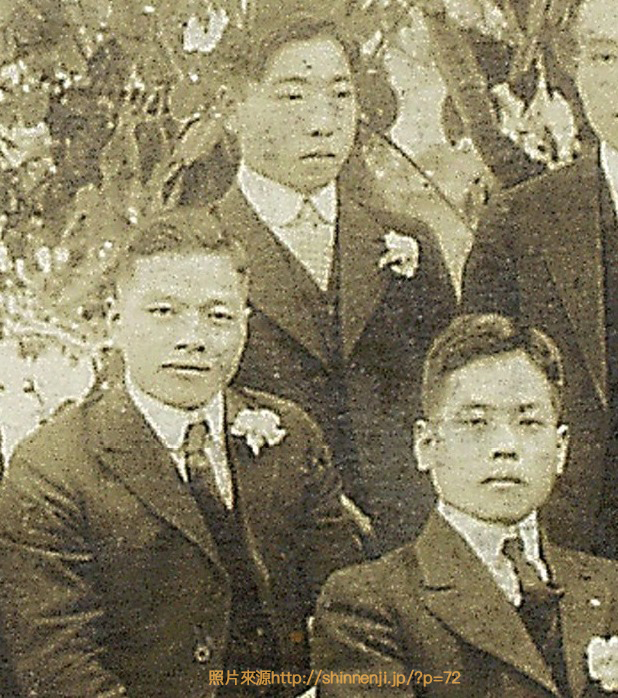 Utsuki Nishu
, assisted in the application to safeguard the Chi Lin complex. Thus, with the joint effort of Ven. Oi Ting and many Buddhist devotees, Chi Lin was preserved.
When World War II ended, Ven. Oi Ting acted according to the founder's wish to set up a "conglin", a congregation for Buddhist nuns. In 1946, he called an extraordinary committee meeting and confirmed Chi Lin as a nunnery, welcoming nuns from all quarters.
The Hong Kong Buddhist Association was officially incorporated in November 1947. Ven. Oi Ting was the founder and executive director.
When Hong Kong was liberated from Japanese's occupation, Ven. Oi Ting resigned as the abbot of Chi Lin at the age of 53 to pursue his other pursuits, despite many people's earnest requests for him to stay.
In the 8th month of 1947, Ven. Oi Ting, accompanied by Ven. Nan Ting, departed for Shanghai by sea and returned to Zhulin Temple to pay homage to their master. Upon his return journey to Hong Kong, Ven. Oi Ting contracted a deadly flu and passed away on board on the 3rd day of the 11th month at the age of 55, having been a monastic for 36 years and a fully ordained monk for 34.
Ven. Oi Ting was highly regarded and widely known for his virtues, unshaken lifelong commitment and exceptional contribution to propagating Buddhism and promoting education. He nurtured many talents and led an exemplary life of virtue, simplicity and devotion. He travelled many times to Japan to give lectures and acquire commentaries on the Avatamsaka Sutra. As a result, two important publications, namely "Explanation of Teachings from Avatamsaka Sutra" and "Qi Yun Wen Ji" were published.